P1AT-29MF-40G20W-6
2.92mm Attenuators from P1dB
RF Attenuator, 2.92mm Male to 2.92mm Female, 40 GHz, 6 dB, 20 Watts. VSWR up to 40 Ghz is 1.30 max.
Specifications

Yes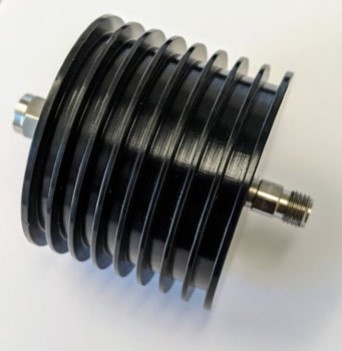 P1AT-29MF-40G20W-6 is a 50 Ohm fixed value 20dB RF attenuator. The attenuator has 2.92mm male to 2.92mm female connectors and operates DC to 40 GHz with a max VSWR 1.30. Power handling is 20 Watts.
Attenuation accuracy is +/- 1.0 dB.
The connectors are passivated stainless steel and the heat sink is aluminum, black anodized.