P1CO-29F2-F012
2.92mm Connectors from P1dB
Connector, 2.92mm Female, 2-Hole Panel Mount, Field Replaceable, Socket for .012 Pin. Frequency DC to 40 GHz. VSWR 1.20 max to 40 GHz.
Specifications

Yes
Field Replace Socket .012
Passivated Stainless Steel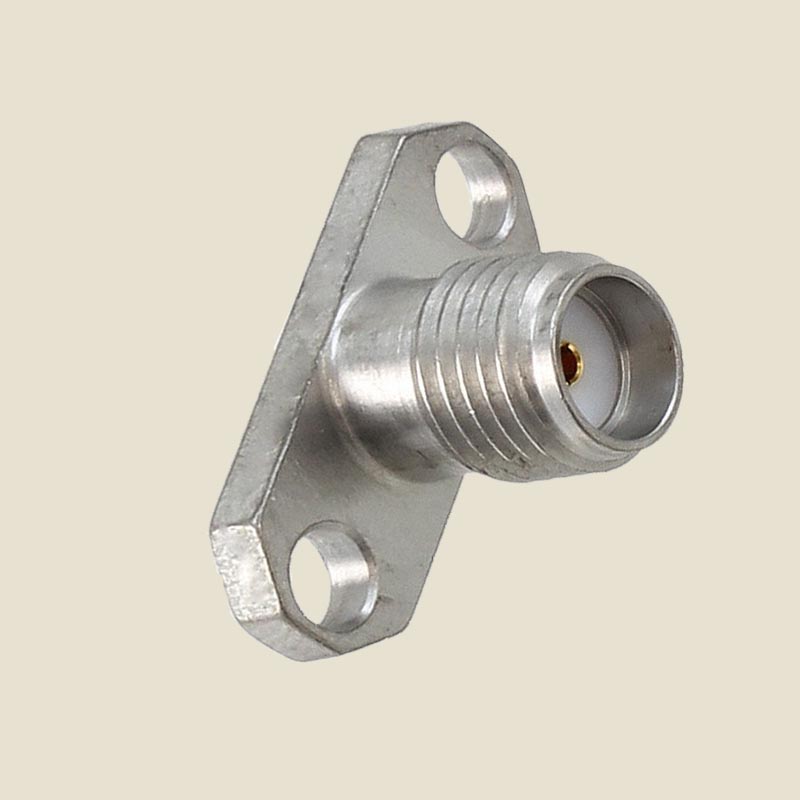 P1dB's P1CO-29F2-0012 is a 2.92mm Female 2 Hole Flange Mount connector. This Female 2 Hole Flange 2.92mm connector is field replaceable and is designed to mate with a 0.012 inch Pin. The P1CO-29F2-0012 is 50 Ohm impedance and designed to operate to 40 Ghz with a maximum VSWR of 1.20:1. The connector body is stainless steel, passivated. Center contact is Beryllium Copper, Gold plated. EMI gasket is a Conductive Silicon Elastomer.