P1-SMAPRA/SMAPRA-085CJ-6
Low cost hand formable cables from P1dB
SMA Male Right Angle to SMA Male Right Angle cable assembly using 085CJ Jacketed Conformable Coax, 6 inch, DC to18 GHz.
Specifications

Yes
Passivated Stainless Steel
Passivated Stainless Steel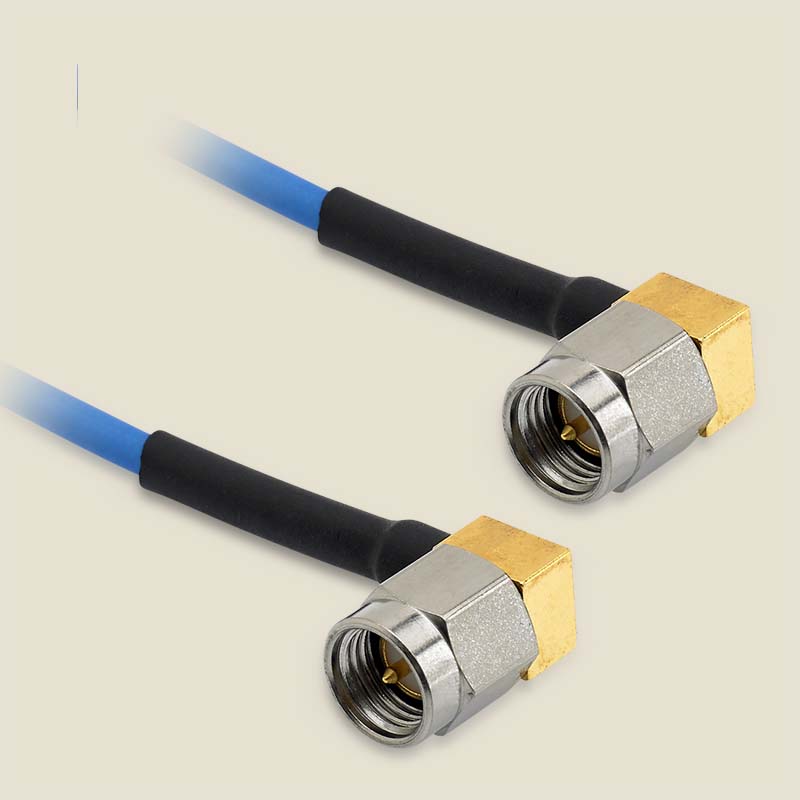 P1-SMAPRA/SMAPRA-085CJ-6 is a 50 Ohm RF cable assembly, 6 inch, SMA male right angle to SMA male right angle. The cable is jacketed conformabe 085CJ with a diameter of 0.102 inches. This cable assembly operates to 18 GHz with a max VSWR of 1.35.