P1CA-29FPT-047SR-2
Pigtail Cables from P1dB
2.92mm Female to Pigtail (no connector) cable assembly using 047SR Semi-Rigid Coax, 2 inch. RF tested DC to 40 GHz.
Specifications

Yes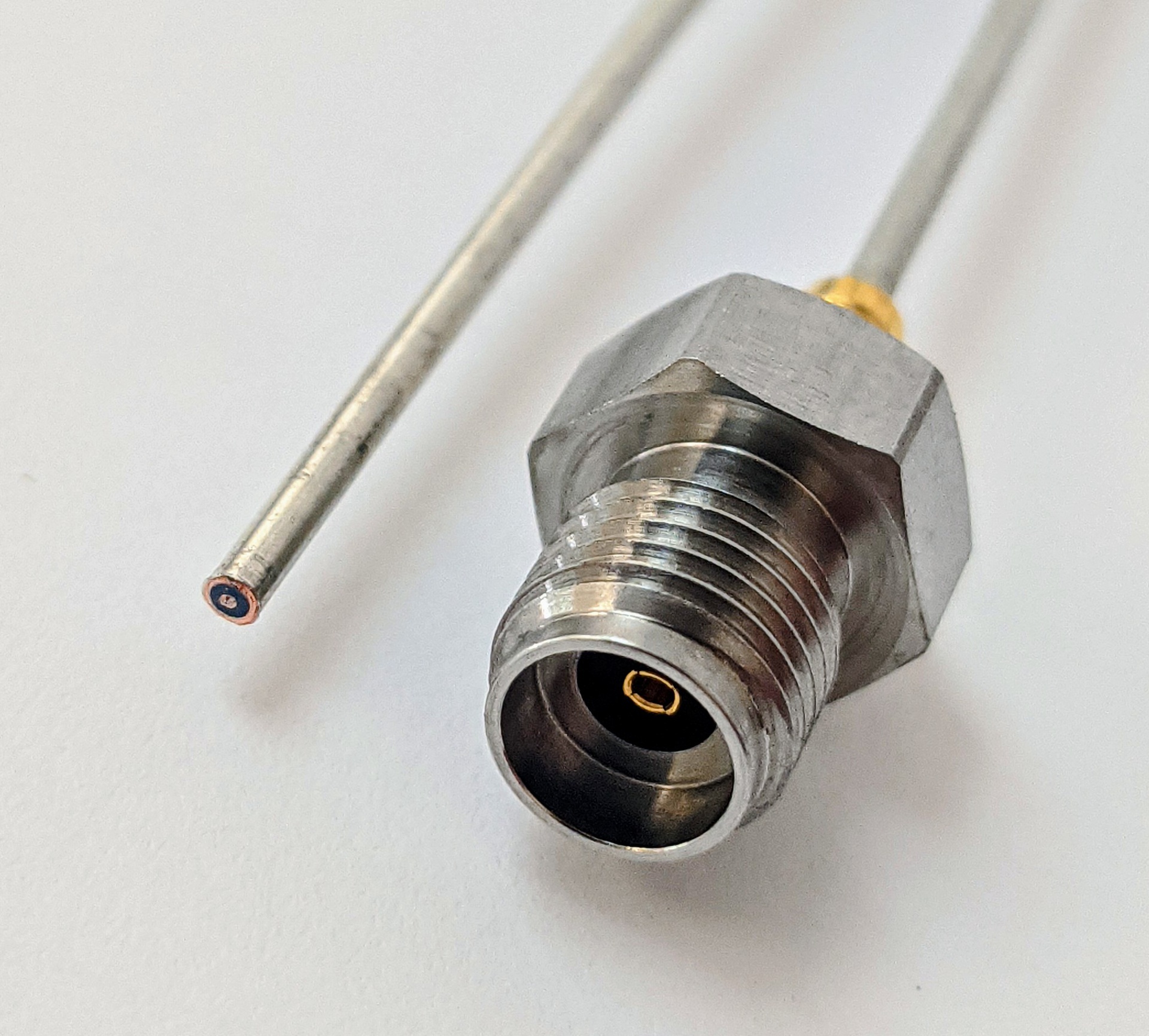 P1dB's P1CA-29FPT-047SR-2 is an RF Pigtail assembly, also referred to as a Test Probe. It has a 2.92mm female connector mated to .047 inch semi rigid cable, 2 inches long. The Pigtail is tested as a cable assembly to 40 GHz (2.92mm connectors on each end of a 4 inch .047 semi rigid cable), then cut into 2 inch Pigtails.
Max VSWR 1.45 DC to 40 GHz.