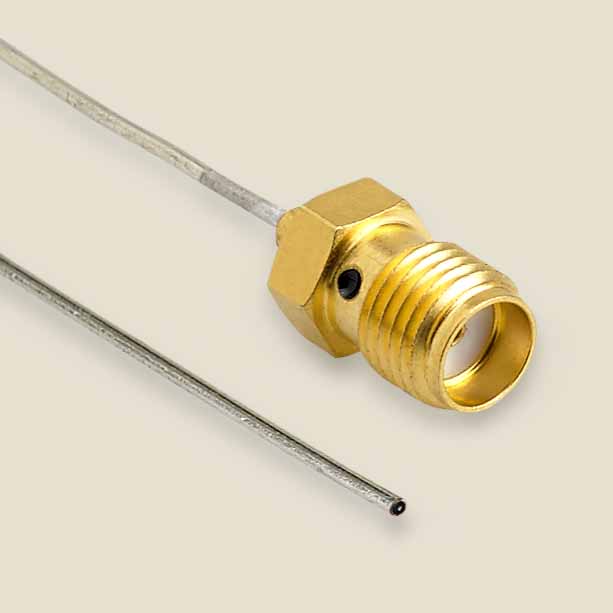 Pigtail Cables
    P1dB stocks a wide assortment of Pigtail cable assemblies, also referred to as RF Probes. Cable diameter choices are .020, .034, .047 or .085 inch. All P1dB standard Pigtails are supplied with a square cut cable end. If your application requires a trimmed cable end, please specify the desired dielectric and center conductor trim dimensions and contact P1dB at sales@p1db.com. A trimmed Pigtail assembly made to your dimensions can typically be built and shipped within 30 days.
                        Evaluation samples are available for many of P1dB's "Pigtail Assemblies".
                                                    Contact sales@p1db.com.
For more information on using a Pigtail as a Test probe visit our RF Pigtail Test Probe Page
Click Here if you do not find the desiredPigtail Cables.
---