P1CA-SAMSAM-F140-12-PM-1PS
Phase Matched Cables from P1dB
RF flexible cable assembly, SMA Male to SMA Male, 0.140 inch flexible coaxial cable, 12 inch. Supplied as Time Delay (skew) matched cable pairs. Larger quantity matched sets available upon request. Time delay +/- 1 ps max from DC to 26.5 GHz. S parameter data included. Price is per cable, minimum order 2 cables.
Specifications
P1CA-SAMSAM-F140-12-PM-1PS

Yes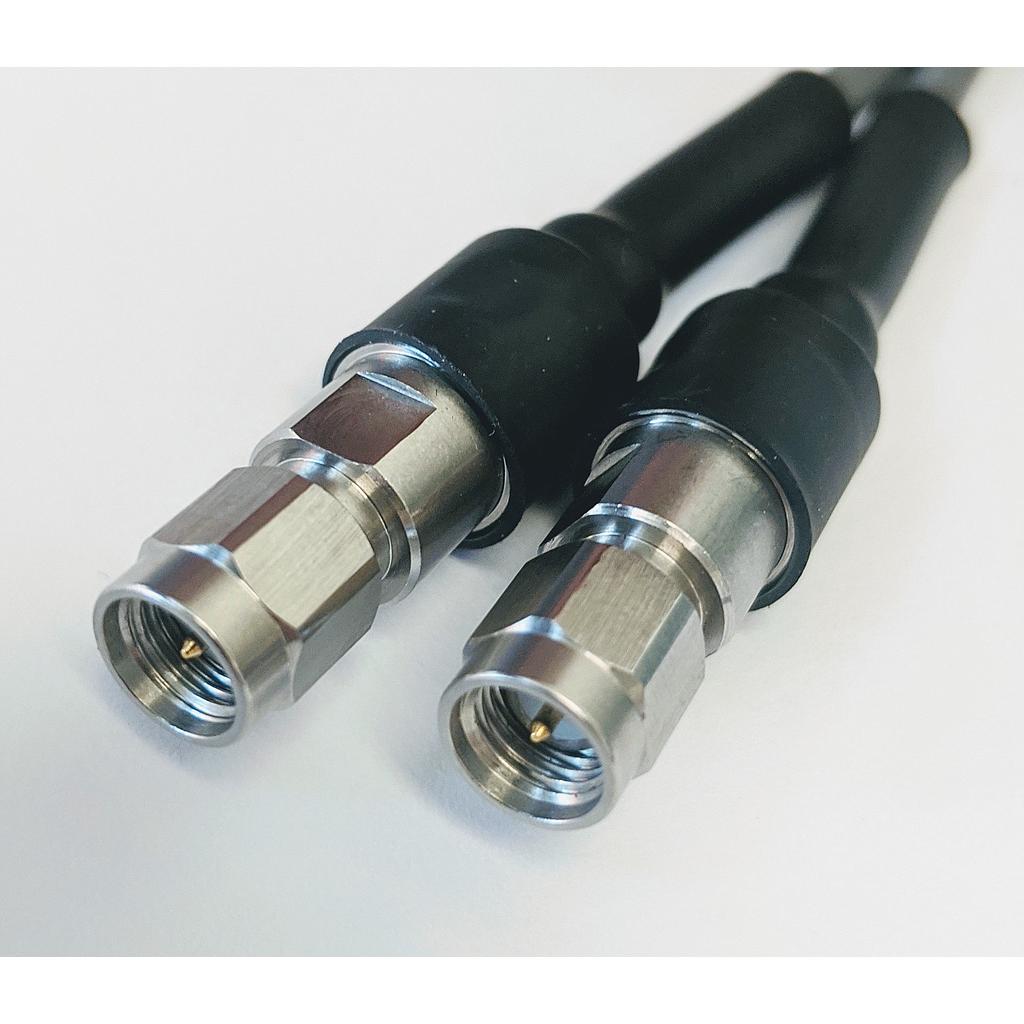 P1CA-SAMSAM-F140-12-PM-1PS is a 50 Ohm flexible low loss cable assembly, SMA male to SMA male, 12 inch length. This 12 inch assembly operates DC to 26.5 GHz with a max VSWR 1.30. Insertion Loss 1.25 db max DC to 26.5 GHz. The SMA male connectors are passivated stainless steel.
Supplied as  time delay matched cable pairs, the assemblies are matched to 1ps max delay from DC to 26.5GHz.
The F140 flexible cable is a low loss, phase stable test cable that is 0.142 inch (3.6mm) diameter. The cable has a low density PTFE dielectric and 2 shield layers.
Effective shielding is >90 dB and Velocity of Propagation is 83%.