P1CA-SAMSMF-SS085-12
SMP and SMPM from P1dB
SMA Male to SMPM Female straight, RF flex cable SS085, 12 inch. Frequency DC to 18 GHz.
Specifications

Yes
Passivated Stainless Steel
Passivated Stainless Steel
Gold Plated Beryllium Copper
Gold Plated Beryllium Copper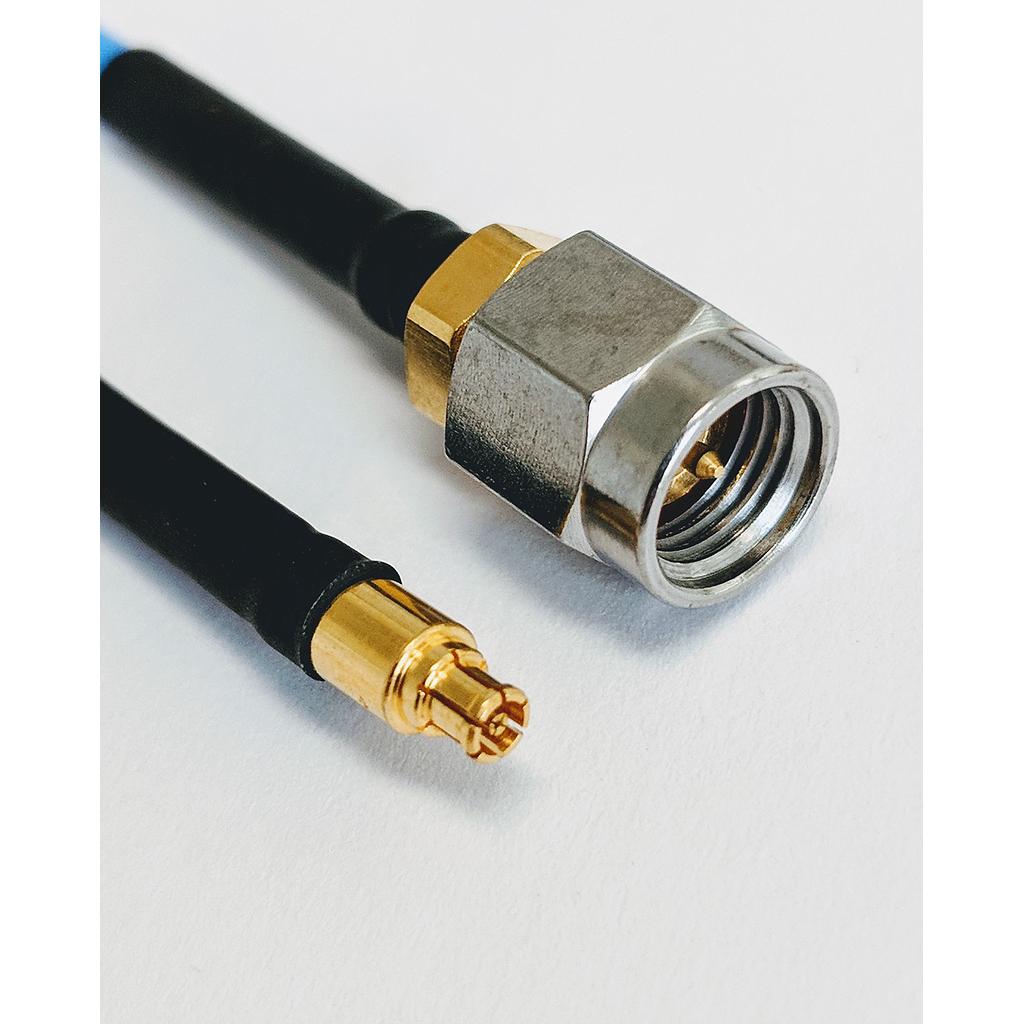 P1CA-SAMSMF-SS085-12 is an RF Flex Cable that is part of P1dB's SS085 series, high performance cable assemblies. It is a 12 inch SMA Male to SSMP Female cable assembly that utilizes SS085 High Performance coax, which is 0.104 inches in diameter. The SS085 high performance flex cable operates to 18 GHz with a max VSWR of 1.35:1. P1dB's SS085 cable assemblies are high performance RF cables that are dimensionally equivalent to RG405 semi-rigid and 085 conformable coax cables, and have similar electrical specifications to RG405 coax. SS085 RF flex cables can operate up to 50 GHz, depending on the installed connectors. The advantage of SS085 test cables over other test cables are their cost-effective design that still offer good phase and amplitude stability for general purpose test systems.