P1CA-SPFSPF-F090-12-PM-1PS
Phase Matched Cables from P1dB
RF flexible cable assembly, SMP female straight to SMP female straight, 0.090 inch flexible coaxial cable, 12 inch. Phase matched cable pairs. Phase matched +/- 1 picosecond DC to 26.5 GHz.
Specifications
P1CA-SPFSPF-F090-12-PM-1PS

Yes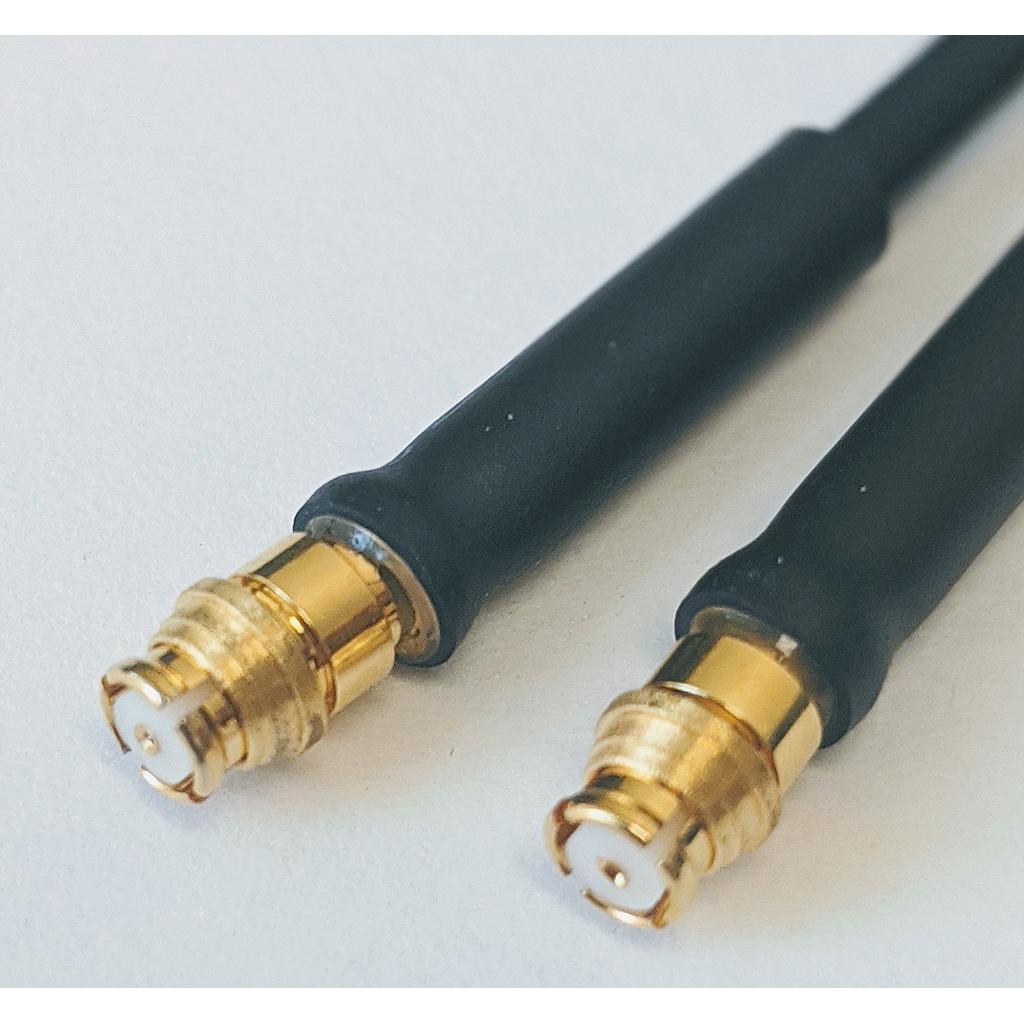 P1CA-SPFSPF-F090-12-PM-1PS is flexible 50 Ohm low loss cable assembly with SMP female straight connectors. Sold as matched pairs or larger quantity matched cable sets, these assemblies operate DC to 26 GHz with 1 ps phase matching.
P1dB's F090 cable is a flexible 50 Ohm cable with an outer diameter of 0.090 inch (2.3mm). The cable is constructed with low density dielectric (LD PTFE) for low loss at microwave frequencies. Bend radius is 0.6 inch (15mm). The cable has 2 shield layers for  Effective Shielding>90dB.