P1CO-18FEL-07/12-LP
Edge Launch Connectors from P1dB
1.85 mm female end launch PCB connector, low profile, .007 inch (0.18 mm) diameter pin. Frequency to 67 GHz.
Specifications

Yes
Center Contact Diameter (inch):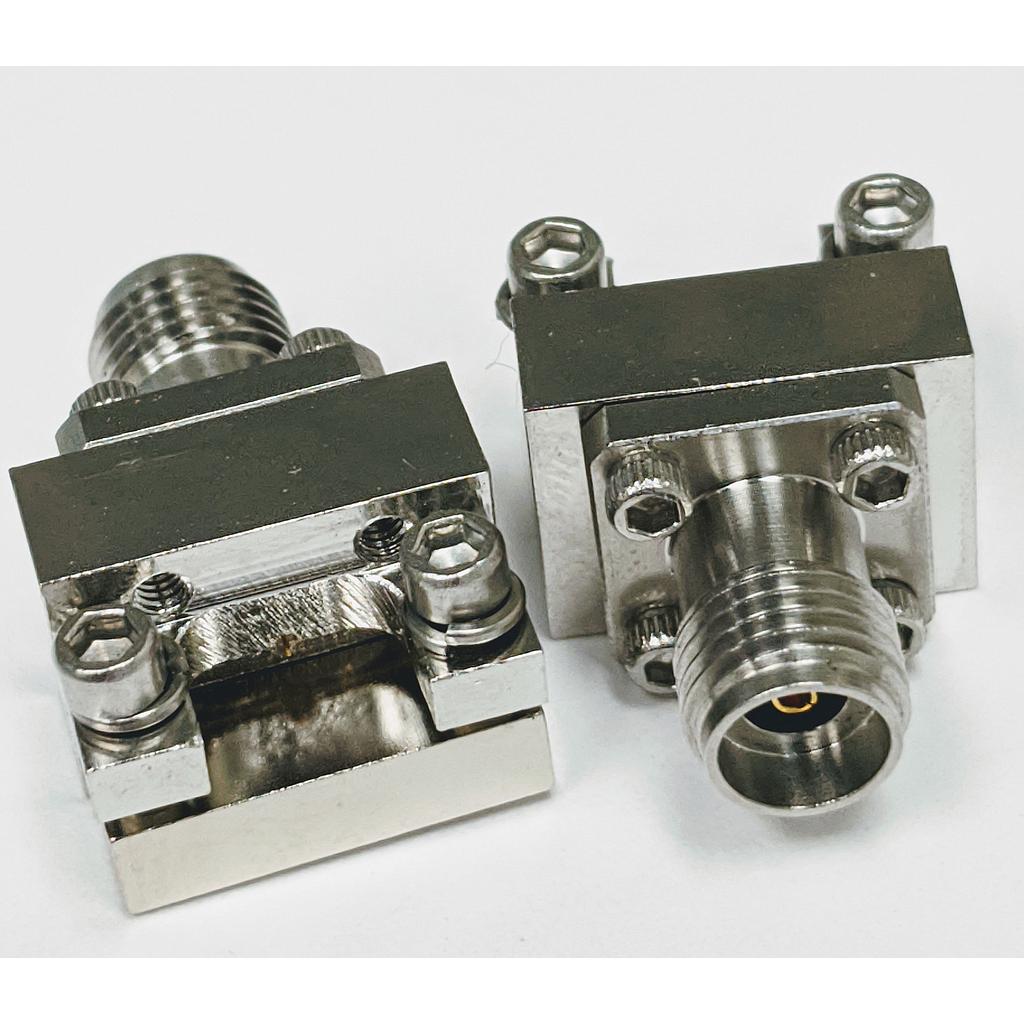 P1CO-18FEL-07/12-LP is a 1.85mm female (jack) 50 Ohm connector that operates to 67 GHz. It is a low profile edge launch connector that offers best electrical match when mating with Microstrip printed circuit boards. This 67 GHz connector is field replaceable (non-solder attachment to PCB). The connector material is passivated stainless steel. Adjustable to accommodate PCB thickness up to 0.100 inch (2.54mm).
Dimension (A) Board:  The center contact (pin) diameter is .007 inch (0.18mm).
Dimension (B) Internal : The internal pin diameter is .012 inch (0.31mm).
Dimension (C) Dielectric: The dielectric diameter is .039 inch (0.99mm).