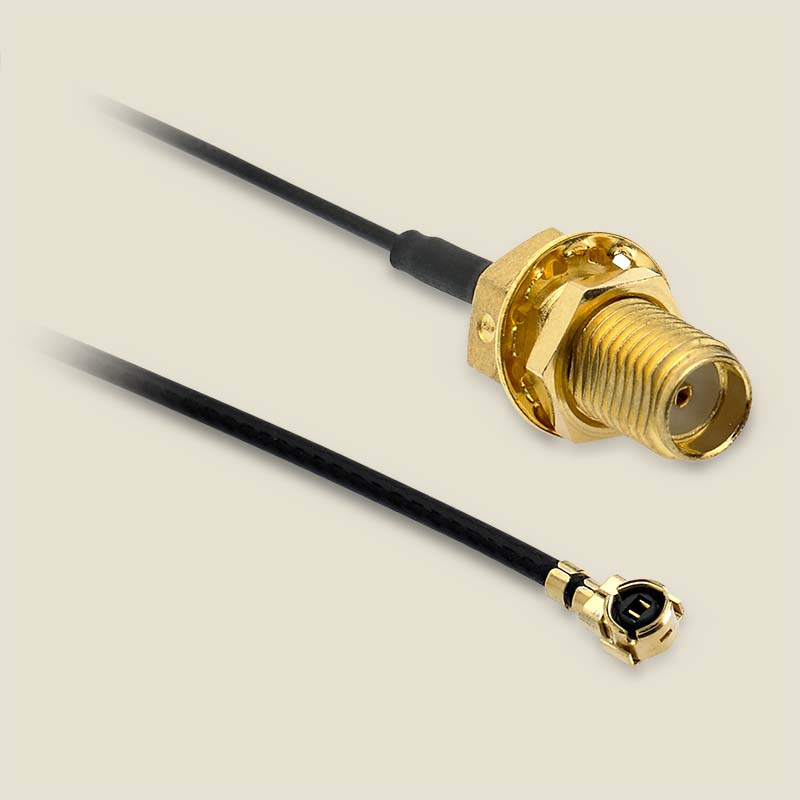 Ultra Miniature Cable Assemblies
For ultra-miniature flexible cable requirements, P1dB stocks U.FL cable assemblies. The term U.FL is a Hirose trademark for the 2.0mm miniature connector series. Other equivalent connector names are MHF, IPAX and UMC. U.FL cable assemblies are typically mated to a printed circuit board on one end and an external antenna on the other end. These ultra miniature assemblies are 50 Ohm impedance and are capable of operating to a minimum frequency of 6 GHz.
Featuring U.FL, SMA or MMCX connector options, P1dB stocks many common lengths. Custom length assemblies, whether specified in inches or millimeters, can typically be shipped within 3 to 4 weeks.  
Evaluation samples are available for many of P1dB's "Ultra Miniature Cable Assemblies".
Contact sales@p1db.com
Cable diameter choices include 0.81 mm, 1.13 mm, 1.32 mm and 1.37 mm flexible coax. Also, P1dB has RG178 and a .047 inch tinned braid conformable cable for customers that need better RF shielding.
Other names for connectors that are 100% compatible with the Hirose U.FL™ are UFP™, MHF™, IPAX and UMC™, to name just of few.

Click Here if you do not find the desiredUltra Miniature Cable Assemblies.
---